Puppy Food Bank's Pledge Week: Generous Donations for a Paw-some Impact!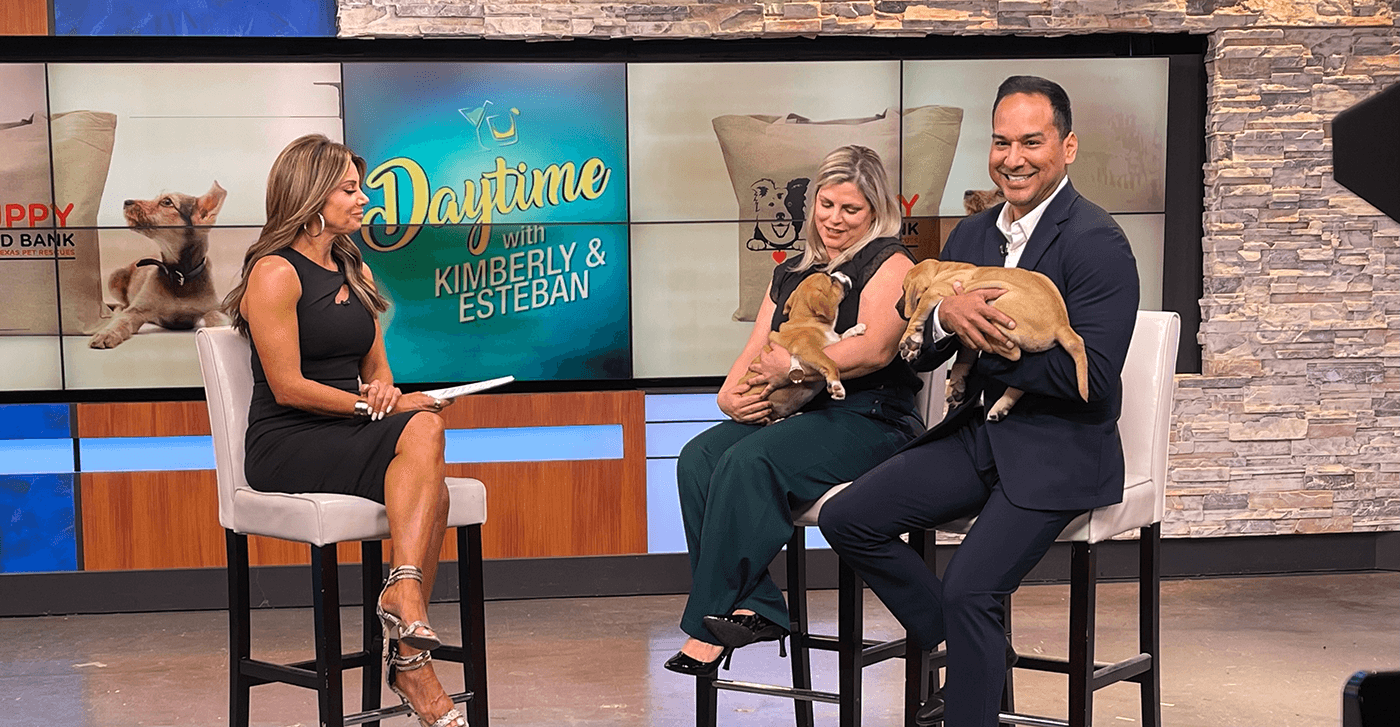 Puppy Food Bank, is on a mission to provide essential food supplies to struggling pet rescue organizations across San Antonio, Dallas-Fort Worth, Corpus Christi, and Austin.
Recently, the Puppy Food Bank held a Pledge Week in the San Antonio market, asking local community members to show their support by donating $11 a month or more to this cause. Thanks to their incredible generosity, Puppy Food Bank raised $34,000.
As part of pledge week, philanthropist and prominent injury attorney  Thomas J. Henry, generously matched the donations up to $40,000 and brought the final contribution to $74,000 raised. With the money raised, Puppy Food Bank can provide more than 37,000 lbs of dog food to pet rescue organizations across Texas. Individuals and organizations like Thomas J. Henry are vital to Puppy Food Bank's mission to ensure that no pet goes hungry.
Thomas J. Henry has been a long-term supporter of animals and loves giving back to those who are helping rescue pups in need. For more than 10 years, Thomas J. Henry has hosted Bark in the Park, full of fun-filled vendors, dog adoptions, and a pet costume contest where contestants have the chance to win cash prizes.
Events like Pledge Week showcase what Puppy Food Bank can do with the support of donors and how Texas rescue shelters can benefit from these fundraisers. A few of the benefiting rescue shelters that Puppy Food Bank partners with include God's Dogs Rescue in San Antonio, Helotes Humane Society, Wilson County No Kill Animal Shelter, and Love and Puppy Paws Dog Rescue in Austin, San Antonio, and Corpus Christi.
Danielle Gunter, Executive Director, says it was important to launch the Puppy Food Bank during such a critical time for pet rescues due to the overwhelming level that these rescues are intaking pets. The cost of food, like everything else, is going up and rescues still have other bills. We want to be able to fundraise and support local pet shelters and organizations that may not have the capacity or the bandwidth to constantly be calling or negotiating deals for the cost of food because they are out saving lives."
Whether you're able to make a financial donation, volunteer your time, or spread the word about Puppy Food Bank, you're helping to create a brighter future for pets in need. There's more to come with our upcoming Pledge Weeks, so stay up to date by visiting our website or social.
ABOUT PUPPY FOOD BANK
Puppy Food Bank is a nonprofit organization that launched in January 2023 and provides much needed food supplies to struggling pet rescue organizations in San Antonio, Dallas-Fort Worth, Corpus Christi, and Austin. Puppy Food Bank works with distributors to ship pet food directly to shelters and organizations committed to being "no kill" pet rescues. For more information visit www.puppyfoodbank.org.