Puppy Food Bank's Pet Food Distribution Serves Rescue Shelters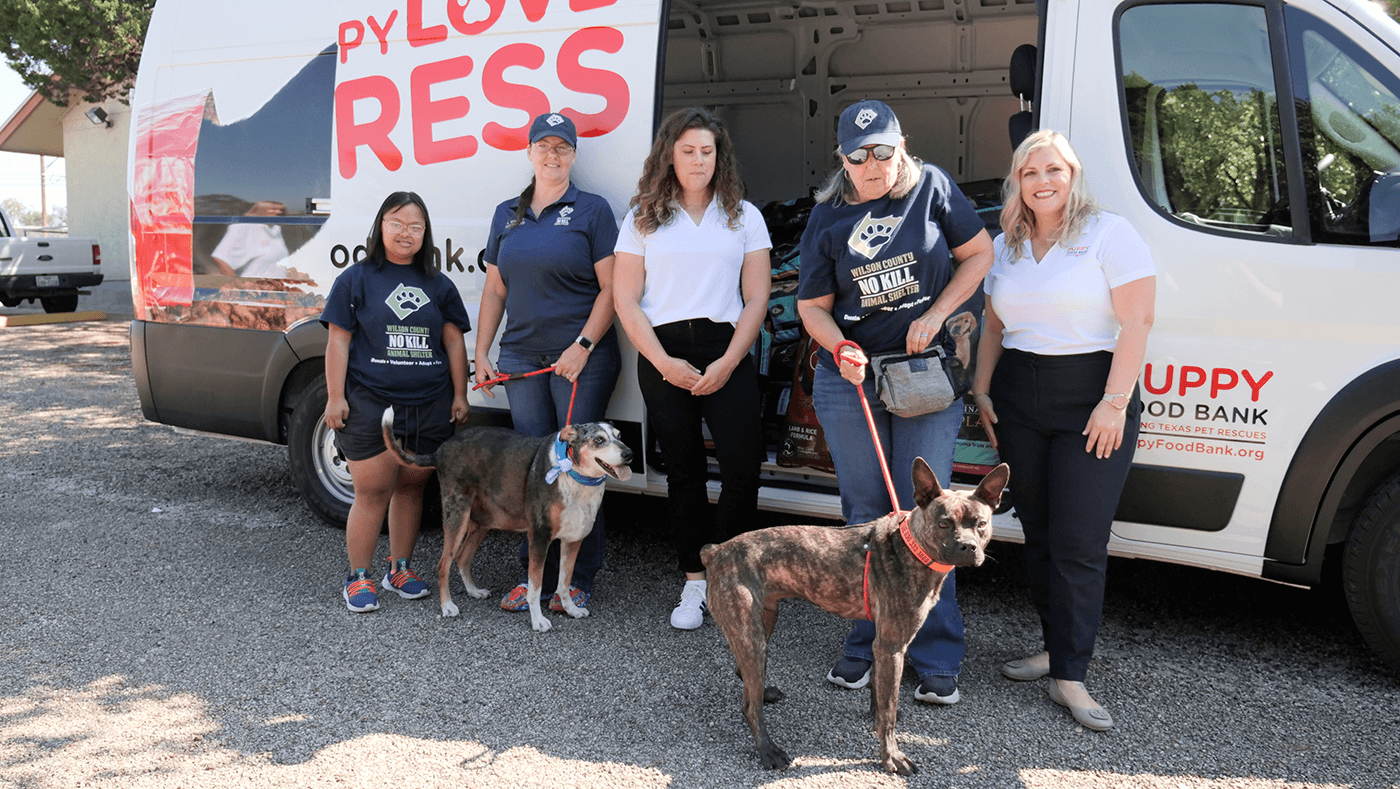 Puppy Food Bank, a non-profit organization dedicated to ensuring furry friends never go hungry, hosted their very first pet food distribution event on Monday, May 22, 2023, at the beautiful Orsinger Park.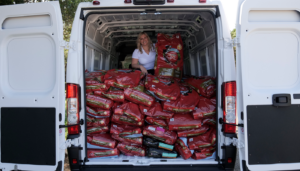 The Puppy Food Bank distribution event also marked the debut of the new "Puppy Love Xpress" van generously sponsored by North Park Subaru. Kahlig Auto Group's North Park Subaru dealership showed further commitment to the cause and donated $20,000 to support Puppy Food Bank's mission.
Phil Larson, North Park Subaru General Manager shares a little bit about his love for animals and why he supports this cause. "We believe in the work that Puppy Food Bank is doing for pups in need and we wanted to contribute to this great organization in the best way we know how, by providing the Puppy Love Xpress vehicle. Our dealership has pledged $20,000 to help support the Puppy Food Bank even further, so that they can keep doing what they are doing for pet rescues here in Texas."
The event benefited Puppy Food Bank's pet rescue partners: God's Dogs Rescue, Helotes Humane Society, Gulf Coast Humane Society, Wilson County No Kill Animal Shelter, and Love and Puppy Paws Dog Rescue. The lives of these puppies were changed as Puppy Food Bank was able to distribute 6,515 pounds of pet food to these incredible rescue organizations and shelters.
The Puppy Food Bank relies heavily on the kindness of individual donors and corporate sponsors to help keep those furry bellies full across the state of Texas. We encourage donors to sign up for a monthly donation of just $11.00 (37 cents a day) as it can make a major impact. With your support, Puppy Food Bank can provide nourishment to thousands of pets in need, and as a token of appreciation, all monthly donors will receive a FREE Puppy Food Bank tote bag.
ABOUT PUPPY FOOD BANK:
Puppy Food Bank is a nonprofit organization that launched in January 2023 and provides much-needed food supplies to struggling pet rescue organizations in San Antonio, Dallas-Fort Worth, Corpus Christi, and Austin. Puppy Food Bank works with distributors to ship pet food directly to shelters and organizations that are committed to being "no kill" pet rescues. For more information visit www.puppyfoodbank.org.